All of us at EQluxe were very excited when we heard of a film festival where the content is purely horse driven.  We were even more excited when we learned that the festival offering everything from film to equestrian clinics was stopping in Los Angeles on its tour!
A little background to fill you in, The EQUUS film festival, the first of it's kind,  was created to highlight and award the efforts of those who pay homage to the horse. The festival, launched in 2013, empowers creatives to show the diverse relationship between human and horse through a directive of equestrian driven features, docs, shorts, music videos, commercials and even art and literature. Last year alone the Film Festival featured over 80 films and presented 60 plus WINNIE awards to film makers and literature and art story tellers. Hundreds of films have gained recognition and have found international distributing reaching global audiences via the festival.
The EQUUS Festival is just that, a 3 day festival with panels, pop-up artists, filmmaker and literary galleries, tours of local horse stables, Free Saturday family events, a VIP party and of course the WINNIE Award Ceremony. The Los Angeles tour stop will be held June 15-17th at the Los Angeles Equestrian Center in Burbank, CA.  By teaming up with LAEC the festival (EFFLA) will be donating to a non profit charity, Hands on Horses (HOH) and together will be hosting the festival. The proceeds will be distributed through Hands On Horses to support equestrians and/or horses in need of financial aid.
As an added bonus for LA equestrians attending you will be able to get a hands on demonstration and clinic from Equine consultant and clinician Bruce Anderson who will be on site at the LA Equestrian Center during the EQUUS Film Festival.  Anderson, the
founder of Natural HumanshipTM, will showcase key concepts of his training methods during a two hour demo immediately following the morning film block, followed by an open clinic for local horse owners. Anderson will be joined by partner Julianne Neal, producer and director of the Spotlight Rescue Series, which will screen during the tour stop. Anderson has a career as trainer and clinician spanning over 25 years, featuring work throughoutthe US, Canada and the Caribbean. A native of Trinidad and Tobago, his Natural HumanshipTM methods are utilized for law enforcement training, corporate retreats, team building and individual self improvement sessions. Horse owners utilize the methods to build a solid mental foundation for young horses or to address a variety of issues, all with the common thread of "using pressure to communicate instead of to intimidate." The step-by-step system allows clinic participants to focus on problem-solving, communication and timing, and to use these mental tools to improve the relationship with their horses. Nature's View and Anderson's career first gained international recognition through a documentary entitled, "The Edge," directed by James O'Connor and Dylan Quesnel of The Art of Storytelling. The film was awarded Prix de Finalist at the Deauville Green Awards in France in 2016 and Best Equine Environmental Film at the EQUUS Film Festival in New York in 2017 and has been screened in festivals throughout the US, Canada and Europe. His work is also featured in one of the 2017 segments of the Spotlight Rescue Series in a story of a kill-pen rescue horse. The Spotlight Rescue Series will screen during the LA Tour Stop on Sunday, June 17th at 10:00 AM.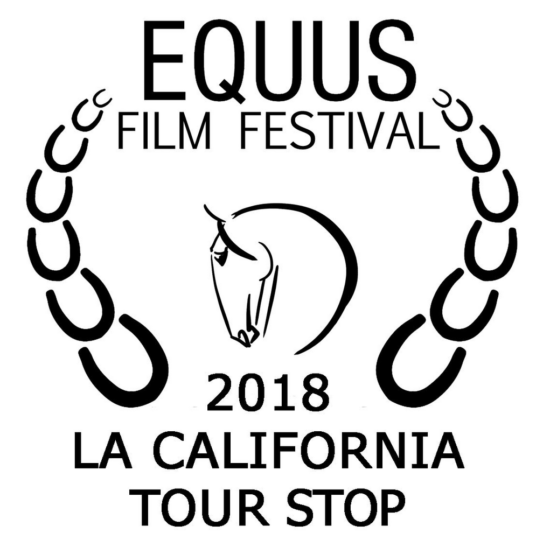 To Participate and attend in this year's Los Angeles leg of events  follow this
link
and purchase tickets.
Friday June 15 – VIP party
Saturday June 16 10:00am – 10:15pm  Films
Sunday June 17 10:00am – 9:30pm Films
For more information